Bonnie and Clyde
Bonnie and Clyde. Named after the criminal duo notorious for their violent crime spree through middle America during the Great Depression. While these two are a bit more mild-mannered, they are an inseparable pair with boundless energy, spunk, and character.
Simon
Simon can be a bit shy around visitors, and it's rare for guests to catch a glimpse of this enigmatic cat before he runs away to hide. But when it's just family, this seven-year old is loving and playful. He enjoys jumping up on his mother's keyboard when she's working, and when shooed away, he is known to find the most unusual spots to curl up in for a nap.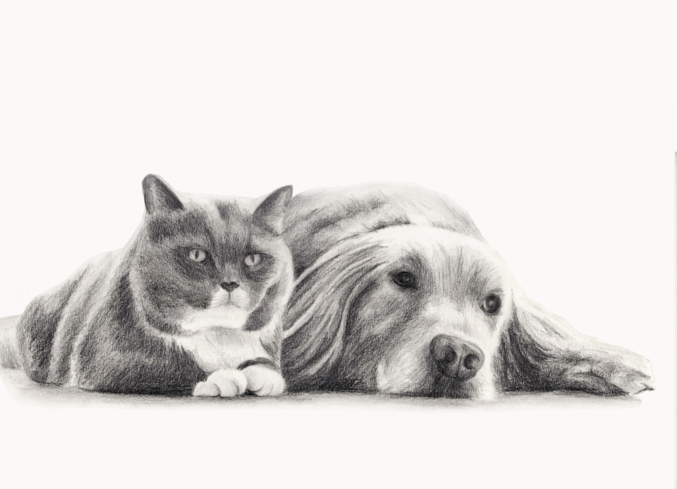 Midnight and Max
Dogs and cats can become fast friends. When Midnight was first introduced to her new brother Max, she hid in the bathtub for a full weekend. But she eventually came around. Baby steps. It took weeks for Midnight and Max to become comfortable lounging in the same room. Then the same sofa. Finally, Midnight would roll over during a nap and rest a paw against Max. While they are still jealous when the other gets more attention, and Max would eat Midnight's food in a heartbeat if allowed, they are now sister and brother.